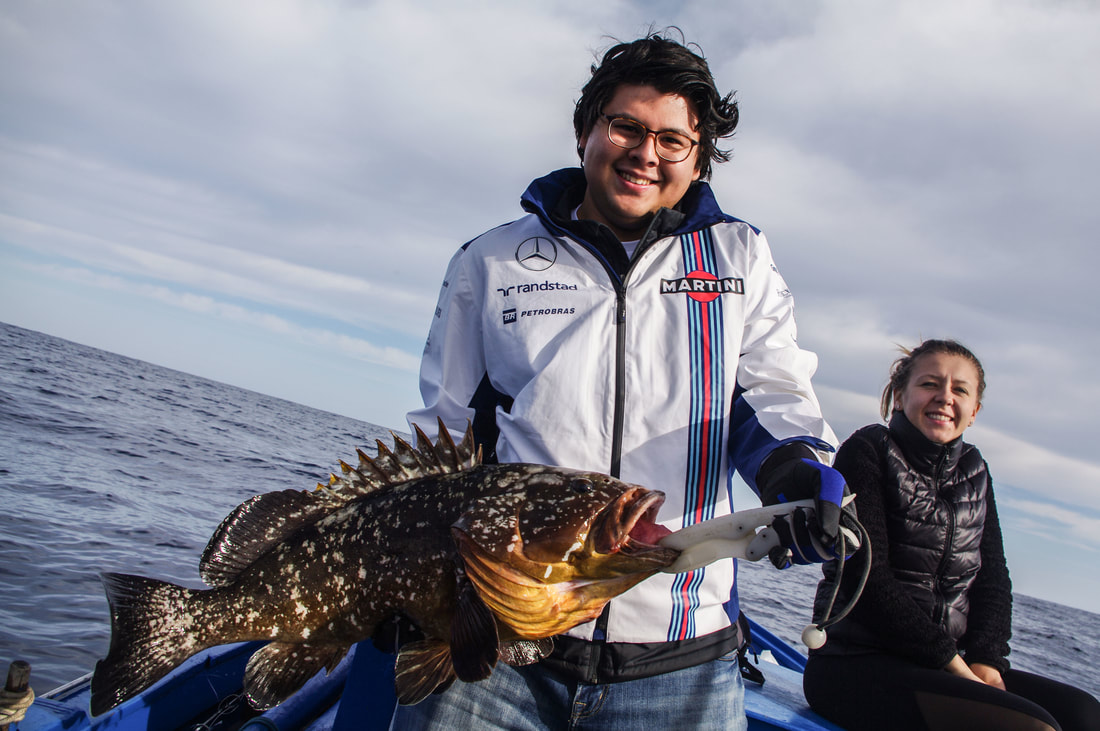 ​Fishing is unpredictable, never the same, not always the same rule on the same place. This is the reason why we are always trying new techniques, new depth and new places, looking for new great adventures to live with friends and guests!
Great fishing, big emotions and a lot of possibilities are guaranteed with some new packages just designed for 2018. Common Dentex, Gibbosus dentex (pink dentex), Red porgy are present as part of the Mediterranean Snapper family; Dusky grouper, Mottled grouper, Dogtooth grouper, and some other species for the Groupers family; Swordfish, Bluefin Tuna and Amberjack are present in good quantity with the chance to go Shark fishing.
During the trip, is possible to add an overnight fishing experience to fish 24h on amazing spots and remote banks, thanks to the calm water of the Mediterranean Sea, especially in Spring/Summer; The boats are comfortable and full equipped to live aboard with comfortable kitchen and toilet and multiple beds.
Shore fishing is adrenalin experience, possible every day of the trip, fishing with light takle and immersed into particular landscapes where is always possible to hook Mediterranean Barracuda, Bluefish and all the shore predators, included some bigs always around in these waters.
New typical lodges, extra-fishing activities with locals and certified guiding as always are an essential part of the trip to fully immerse yourself into this amazing land of Sicily!
Considered all the possible activities and the pace of the places, a minimum stay of 3 days is always recommended in order to fully enjoy a real sicilian fishing experience.
​​
Here some pictures of one of the last trips between March and April 2018.