SIRACUSA FISHING AREA
---
Located on the southwest coast of Sicily, Siracusa is known worldwide for its unbelievable amount of archaeology. Greek cities, theaters, temples, Roman ruins, and mosaics, just to mention a few. Siracusa has two historical ports located by the famous city center of Ortigia. These ports, "Porto grande" and "Porto Piccolo" have been the theatre of famous great battles, many times during History (see what Archimede did). However, despite their beauty and importance in history, regarding fishing in Ortigia, is important to know that these ports are not the departure base for boat fishing in Siracusa, usually.
Siracusa is known for its white limestone rock landscapes, both in nature and in the old town buildings. This reflects the underwater environment as well: white rocks and sandy bottom are a constant element in the whole area.
Siracusa has two interesting natural and marine reserves of eastern Sicily. We are talking about the Natural reserve of Plemmirio and the Reserve of Vendicari, just to mention the main ones. The main one is a promontory that overlooks deep blue waters, creating beautiful, rocky, high cliff scenarios.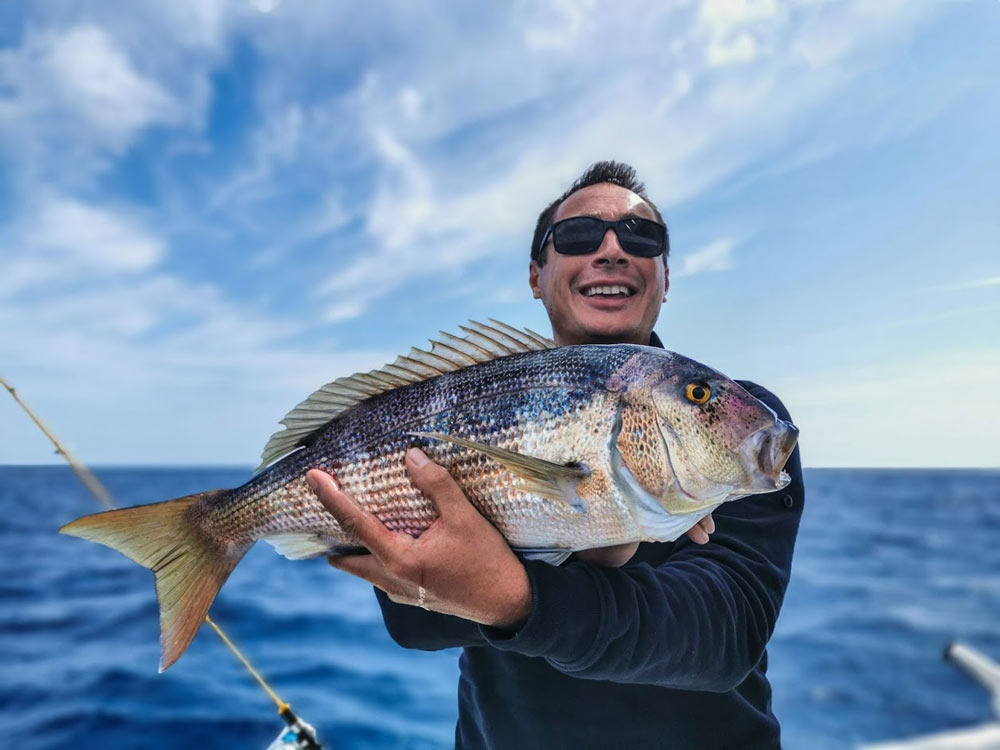 Vendicari is a birdwatching hotspot, including an old Tonnara and a defensive tower built in the XV century. Vendicari is known for the year-round presence of Flamingos and for its beautiful sandy beach.
The coastal environment is made of rocky cliffs that alternate with white-yellow sand beaches. The rocky shore part is made of both shallow and high cliffs. The beaches are many, of different size, and often "hidden", or not visible from the beaten tracks.
Natural reserves, desert islands, old Tonnaras are also abundantly present in this area.
Siracusa fishing area goes from the Ionian sea (on the east side) to the Sicilian channel (on the south side), the proper called Mediterranean Sea.
Bathymetric lines
The bathymetric lines show consistent changes in this piece of Sicily. Between Brucoli and Ognina di Siracusa, and particularly in correspondence with a couple of promontories, the water drops to -500m going just 1mile to 3,5 miles offshore.
The remaining part of the coast, from Fontane Bianche to Pachino, and around the southeastern corner of Sicily, most of the coast has relatively shallow waters; only navigating around 7miles is possible to go deeper than -150m. On the south side of the island, the water never gets deeper than -150m.
SIRACUSA FISHING REMOTE PLACES
---
Fishing Siracusa offers the opportunity to live fishing experiences in deserted places, away from civilization. Here is still possible to taste a primitive way of life, fishing for food and living of essential things, almost escaping the reality of our nowadays life.
Some hidden coves offer a great opportunity for snorkeling as well, thanks to the calm and crystal clear waters of these almost pristine locations. Here is also where is possible to go snorkeling for octopus specifically.
POINTS OF INTEREST
---
Some boat fishing trips in Siracusa, give the opportunity to make a relaxing stop. Usually by beautiful coves with crystalline waters, high cliffs, caves, or even old ruins, overlooking the water. These places are always sheltered and shallow enough to practice some snorkeling in Sicily. The calm sea on these small private bays allows preparing a bbq directly aboard when the boat is equipped.
When fishing in Siracusa (or fishing in Syracuse Sicily), is possible to navigate places like Fontane Bianche, San Lorenzo, Noto, Avola, Brucoli, Pachino. Fishing in Brucoli is possible on Request. Fishing in Plemmirio is instead not allowed on all the reserves, due to specific regulations.
Activities and sights
Regarding the activities which are possible to combine with shore fishing or boat fishing in this area, it worth mentioning few options. Interesting places, restaurants, and local authentic "trattoria" (small, family-managed food places) all about fresh fish and seafood. Charming wine producers, and wineries where to taste local famous wines (Nero D'Avola comes from this specific area). Archaeology and industrial archaeology. From Greek cities, just abandoned in front of the sea to Roman Villas with beautiful mosaics. Nature lovers can hike some prehistorical sites, located into valleys with freshwater natural pools full of wildlife, including eels, trouts, white crabs, and other species.
In conclusion, the Siracusa area may fit perfectly for a full entertained holiday, whether is a group of friends or a family, even for non-fishing ones.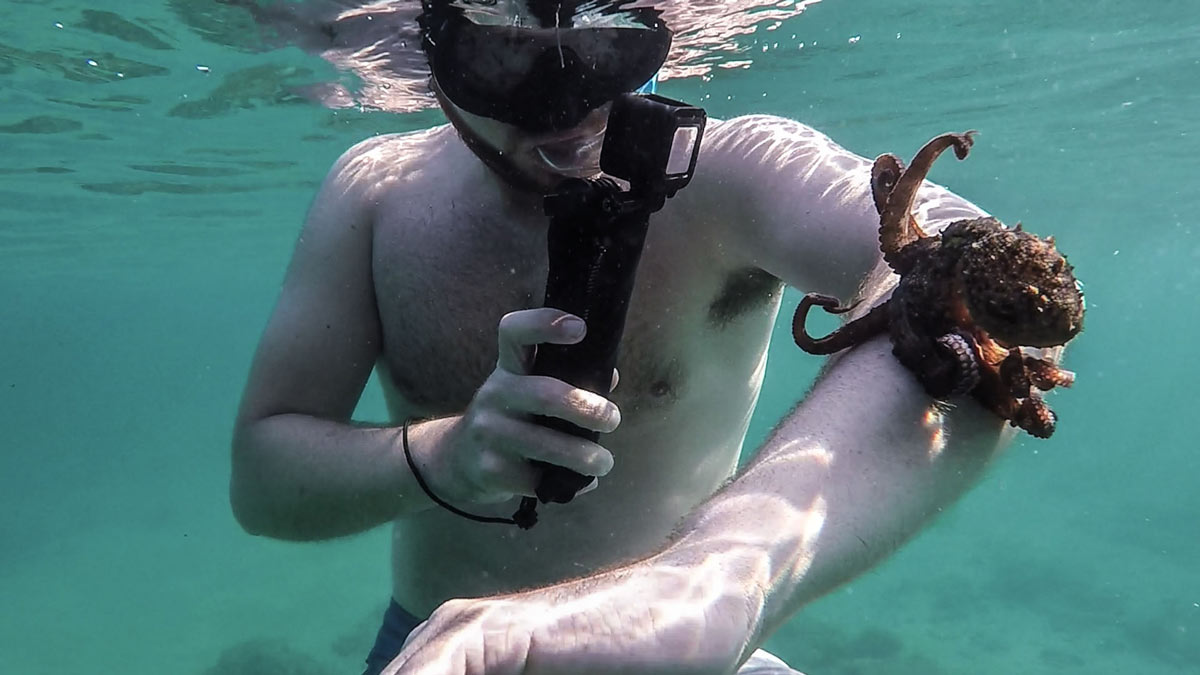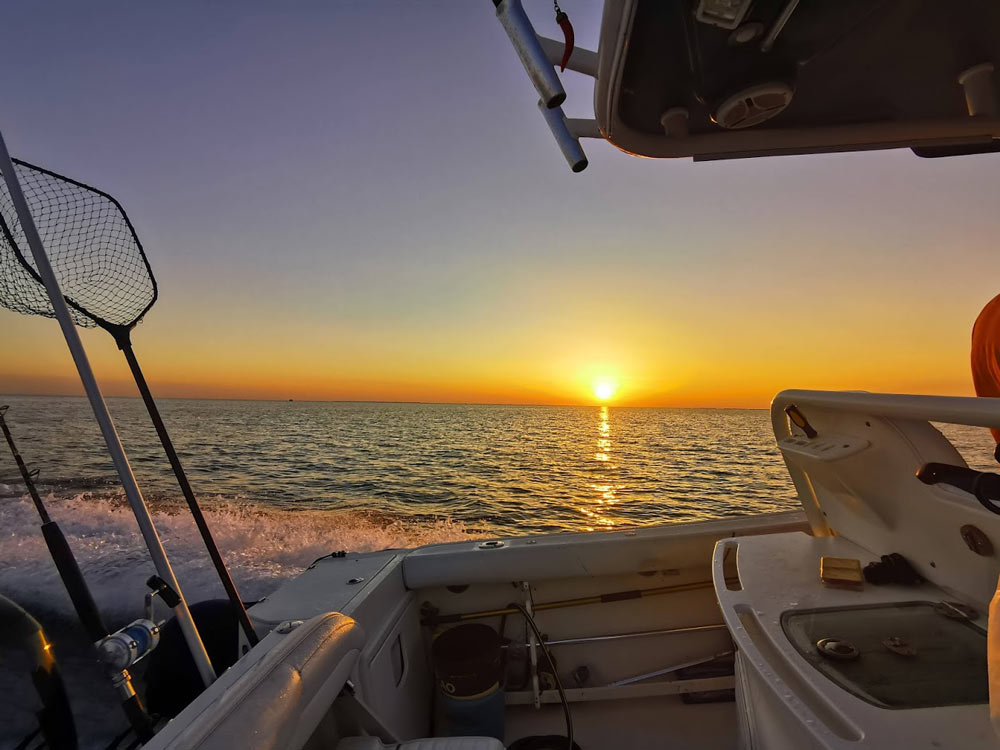 FISH SPECIES IN SIRACUSA
There are many species of fish to target deep-sea fishing, on a Siracusa fishing charter. Here is a short focus on two of the must of this area.
Tuna Fishing Siracusa
The Atlantic Bluefin Tuna call this places home. Bluefin Tuna fishing in Siracusa, is great, due to the shape of the coast. Siracusa is one of the three angles of Sicily, and tuna, together with other species, passes from here. The available spots for Tuna are multiple, with different specifications (depth, distance, baitfish presence, currents, Tuna behavior, seasonality, etc). Every moment of the year, every sea condition gives better chances on a certain place instead of another one. For this reason, following the indications about Tuna fishing from many local captains at a specific time, can result in much higher chances to have a successful day, compared to fish always in the same spot. Fight a bluefin is an experience to remember forever.
Dentex Fishing Siracusa
Dentex is another key species in Siracusa Area. Considering the right period and regular sea conditions, the chances to hook a Common Dentex in certain spots are almost 100%.
They are probably not the biggest Dentex of Sicily, on average, but the result is almost guaranteed. This is also due to the ease of reaching the spots. Is important to note that also other species feed together with Dentex. We are talking about White Grouper and Amberjack mainly. Dentex lives in school usually in this area. The live bait is the best way to convince them to bite. Catching the bait for Dentex can be fun as well. From Calamari to Octopus, Cuttlefish, or mackerels, they all involve entertaining techniques. Pink Dentex is also an interesting target when fishing in Siracusa. They inhabit deeper waters compared to Common Dentex, but again, in the right season and with adequate conditions they can be surprisingly easy to catch. Some spots are not very easy to reach, requiring powerful boats with twin engines.
FISHING TECHNIQUES
---
The available techniques when deep-sea Fishing Siracusa are Bluefin Tuna drifting, live bait trolling, bottom fishing, deep bottom fishing, offshore big game surface trolling, night fishing for Calamari. Live bait trolling in particular offers a good opportunity to catch the Common Dentex, especially when bad weather limit other opportunities.
In the right period and the right spots, live bait trolling for Amberjacks is another must of this area. Schools of Amberjacks land on some, not far, banks. The strikes are multiple and this fish gives great fighting. If you are lucky enough to hook a 40kg+ Amberjack, the fighting is mind-blowing.
Spinning with artificial baits for smaller species is also interesting in this part of Sicily. Dorado, Barracuda, Amberjack, are present in good quantity.
Deep waters
Deep waters off Siracusa are populated by species like Dogtooth Grouper, Blackbelly rosefish, Blackspot seabream, Scabbard fish, and others. When going deep bottom fishing, Giant squid fishing is also interesting, both with daylight and at night.
Night Swordfish Fishing is an opportunity in Siracusa. Some spots are the same as Bluefin Tuna and is possible to combine a fishing session for both fish. However, there are some effective periods of the year to choose, when chasing the gladiator of the sea.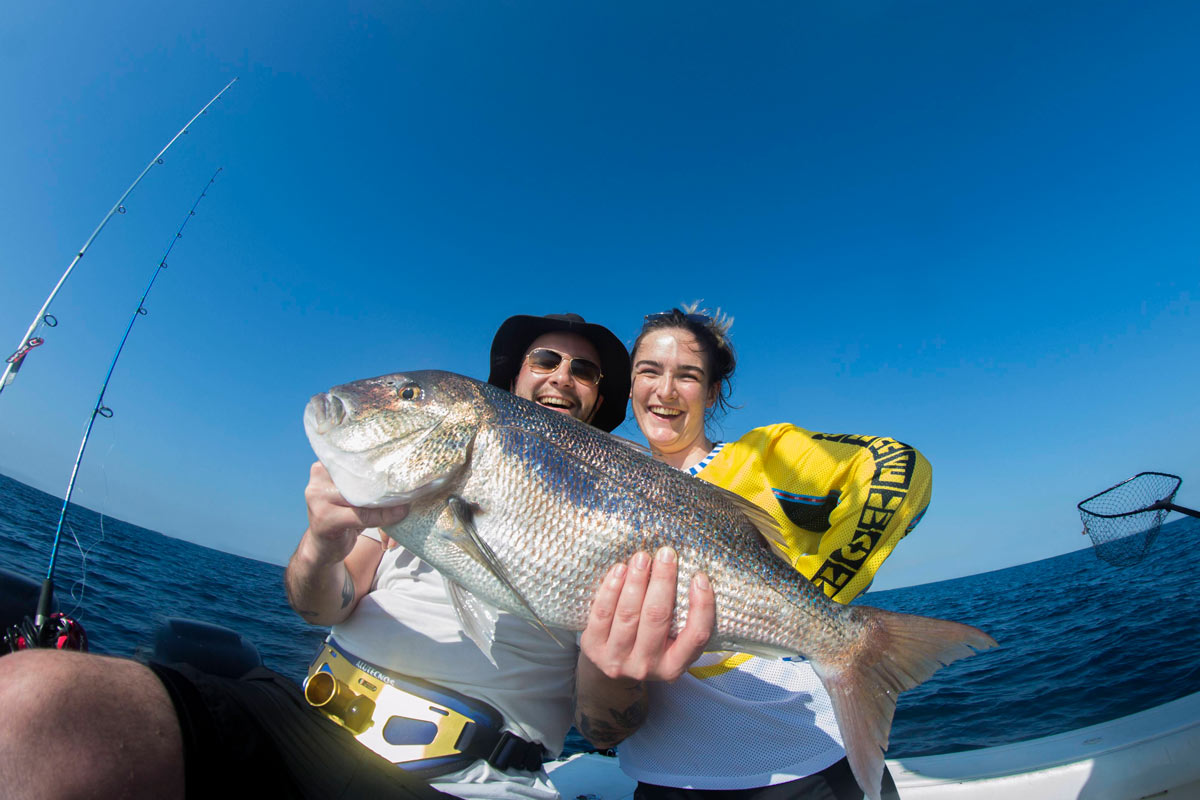 Let us craft a beautiful fishing trip for you
PINK DENTEX IN SICILY
Elusive, aggressive, powerful. Big teeth made to cut angler's lines. This fish lives in specific areas of Sicily, within a certain depth range. Usually, -60 to -150m is where they live, making their research always a bit harder than other predators.
Member of Snapper family, this fish can grow up to around 20kg.
Pink Dentex, is present all year round, with some peaks in late summer to winter months, when they show up consistently and in schools. The average size of fishes ranges from 4 to 8kg with some specimens in the school (or entire schools) of monster 14+ kg. This fish can accept generous many baits, making the research also useful for big groupers simultaneously. The techniques to go Pink Dentex fishing are live bait trolling, jigging, bottom fishing with fresh octopus.
The Pink Dentex is a bottom feeder, accepting baitfish, and cephalopods. Once hooked, they generally try to cut the leader with a well-developed jaw and sharp teeth. The first runs are explosive as well and controlling them is the harder part of the fighting.
The colors are from Pink to greyish pink, with some specimens having black spots diffused in some parts of the body. Some specimens, usually the biggest ones have a big bump in the front of the head. It is a must, trophy-fish of every angler fishing the Mediterranean Sea waters.