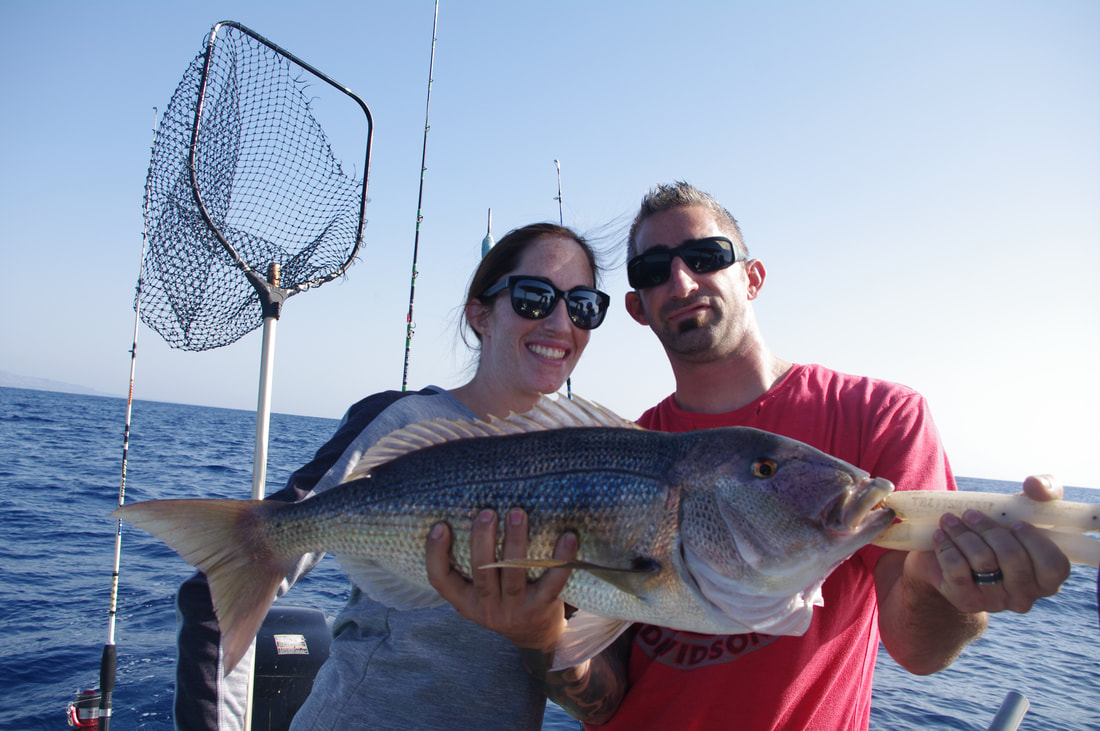 One of the most particular techniques to practice for fishing in the mediterranean sea. Trolling a live bait for Dentex require an high knowledge of the places where fishing take place and the elements to consider are many. The seabed shape and bathimetrics, you are going to troll on; the live bait to use and how to get (fish) it alive on the specific season; necessary equipment and obviously the target predators are just some of them.
Sicily is one of the best spot about where to go fishing in the Mediterranean sea, and live bait trolling is great for both the costs around the main island and the little islands around.
So, getting a good quantity of live baits, is the best way to start a day fishing in Sicily.  Calamari or Squid, for example, are between the best live baits to rig for almost all the predators in Sicily. Obviously catching them sometime can be very challenging and fun as fishing itself. A big squid, can give a enjoyable fight on a light geat!
When wondering about where to go deep sea fishing in Sicily, even if sometimes is not necessary to go very "deep" for this technique, consider to go live bait trolling and the result could be a real surprise!
The most common predators are: Common Dentex, Pink Dentex, Amberjack and many kind of Grouper. However, it is not rare that a bluefin tuna (and other species of Tuna like false albacore) or a swordfish strikes on a live bait rig. The result would be a great (and probably long) fight.
With some specific differences is also possible to go Swordfish fishing in Sicily (billfish) and Bluefin tuna fishing, using a live bait.
Depending on the destination to go, Live bait trolling for Dentex is possible all year round in Sicily.