Sicily is located in the middle of the Mediterranean Sea, and this combined with its particular geography, makes shore fishing very good here.
The wide variety of fishing spots, open to a large quantity of target fish, fishing grounds, water depth and environments.
The footage, "Crazy shore fishing in Sicily video" shows some bluefish fishing, Barracuda fishing, and some lost big fish during an adrenaline-packed afternoon session, part of a shore fishing trip.
We consider a multi-day fishing trip to Sicily, the best way to enjoy saltwater shore fishing in Europe. Much better than a single session and a full-day shore fishing.
This is simply because fishing one of the selected spots, for more than a session give the chances to meet crazy conditions and feeding frenzy on the water, like in the following video, shoot exactly during a Sicily fishing trip. We usually manage to fish for 2 to 3 session a day during a shore fishing multi-day trip in Sicily.
Fishing Europe at this latitude, means having a wide range of possible places to fish, choosing between so many typologies of spots and with the possibility to jump from one to the other.
Talking a bit about the kind of trips and the level of preparation you would need, is possible to say that there are several options.
From the lifetime adventure involving kayaks, remote spots and uncomfortable rocky cliff, to the easier and accessible, light tackle casting fishing shore fishing, maybe with some boat fishing during the multiday trip to fish a bit from the boat. Obviously, if you are looking for something in between, don't worry, there are plenty of options. We will suggest you the best solution in relation to the season and your preferences.
An ideal 3-day shore fishing trip includes full-time guiding, transportation on-site, pick up on the destination airport, Shimano equipment, local charming accommodation, local dinner with the caught fish and some excursions on the not fishing moments etc. Fishing sessions are usually 2 to 3 per day, being the main ones at sunrise and sunset. The fish research takes place along different spots. Usually, the best fishing spots are also beautiful sites with breathtaking panoramas.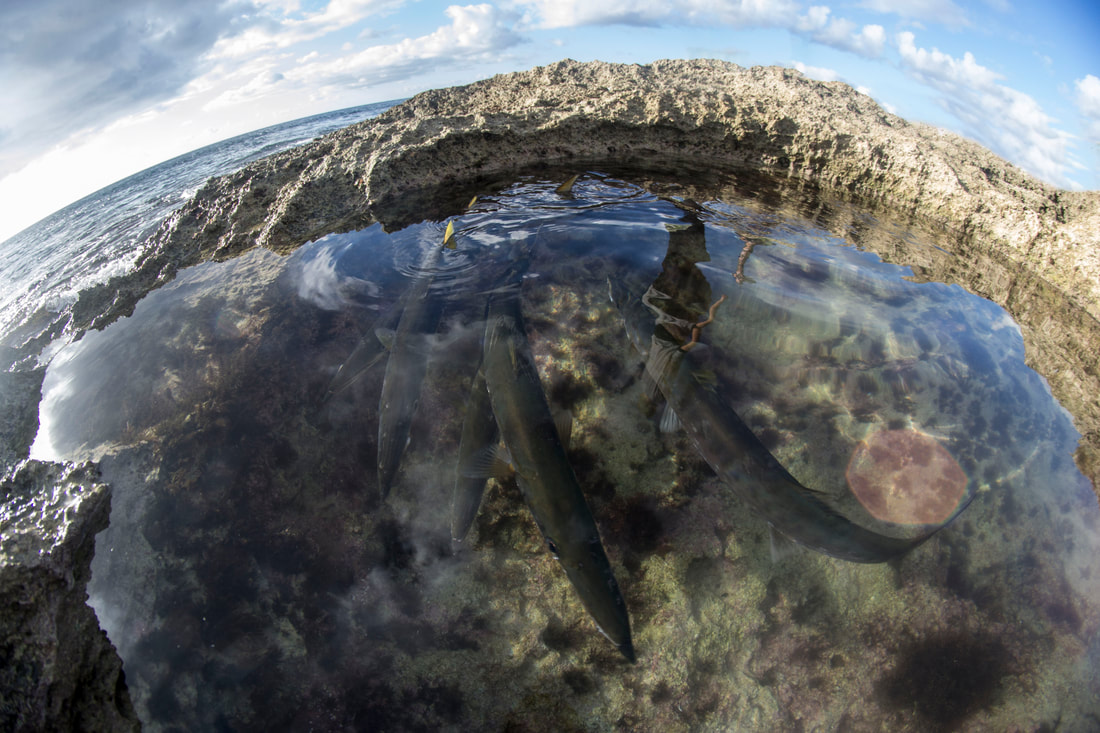 Other shore fishing trips take place in the remotest parts of Sicily. Some require special organizations and support, resulting in something unique and unrepeatable nowhere else in the world.
These trips are not about fishing only, but the whole journey is a surprising adventure full of experiential activities in Sicily. Sights are literally everywhere in Sicily, so, if you are wondering about if the trip will be just about fishing, the answer is no! Nature, History, archaeological sites and food will be always an option after fishing.